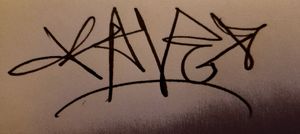 Welcome home to

The Kave!


Prepare to be amazed and soiled.
 

BREAKING NEWS!
You still suck!

Also, 
Viral sensation 
Kuma781
seen entering secret society headquarters

!


(Can or does it have something to do
with the Queen's murder/decapitation?)
AND...
A rumbling is being heard from the Kave.
Is Kuma working on a solo album? Or is he just trying to kill you?
(This is something to ponder.)

Albuquerque Crime Report:

A noticeable spike in goat raping causes concern in the L.G.O.A.T.B. Community.
Stay tuned for more  
scandalous  
yet fascinating news from
THE KAVE.
"God bless you all!"-Kuma
"It was as easy as joining as Satanic Cult"
-Satisfried Customer